CEDAC Australia and Best Future Centre: Sewing Design and Tailoring Project.
A short film about the project
Sewing and Tailoring Project
See below for summary of Best Future Centre Report.
The project has been established due to high levels of unemployment and
skill shortages in the refugee settlement at Nakivale, Uganda. There is widespread poverty within the community, disproportionality effecting women and youth populations, while teen pregnancy and drug use are becoming a problem within the settlement.
While families are receiving limited financial assistance from the United Nations Population Fund (UNFPA). The amount of 21,000 Ugandan Shekels or about US$5 per month, is not enough to support a family. Given this terrible situation, people do not have the capacity to feed their families.
Proposed Solution
CEDAC Australia and Best Future Centre in consultation with the
community have launched a textile school. The school will provide classes for single mothers and youth on clothing design and sewing techniques. They will have access to equipment and sewing supplies while learning an important vocational skill. A skill that will provide income generation to vulnerable people, while providing good quality clothing at a fraction of the cost.
The course will run for three months and train 30 students, each person who graduates from the course will receive a recognised certificate. The class will run three times a year, producing 90 graduates who will be equipped with a vocational skill: tailoring.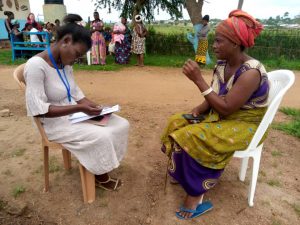 The aim of the course is to help vulnerable people in this settlement camp gain employment and earn an income. The income can help those who wish to establish their own clothing range purchase the equipment and set up a business. The course will also help to provide a greater sense of personal accomplishment, pride, and support groups through skills training.
The project establishment and operation costs have been raised thanks to a $6,000 grant from our partners at Amicus Global Adelaide and Victoria League for Commonwealth Friendship.
Objectives

To provide relevant and employable knowledge while nurturing life skills and a sense of hope for the young people in settlement.
To enhance youth entrepreneurial productivity in the area of vocational practice: tailoring and textile design.
To equip unemployed youth and school leavers with employable and marketable skills while providing life skills and rehabilitation.
Action Plan
After researching which skills would provide easy and rapid earning opportunities for the target beneficiaries, we choose a textile school, focusing on tailoring design and sewing.
Project Goals
The aim of the project is to offer vocational skills, preparing refugees for the workforce and providing entrepreneurial opportunity for employment or business ownership. These vocational skills help to better equip refugees in their employment futures, whether it is in Uganda or their homeland.
Operations
This project will be hosted by Best Future Centre and will operate in Nakivale refugee settlement in Uganda. Classes will run Monday to Friday and be held in the mornings. The clothes produced by the students are to be sold to help cover the costs of the textile school.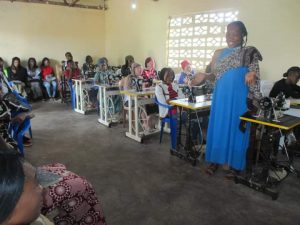 Summary of Report
The Best Future Sewing Project Report, dated 5 November 2020 outlines the successes the project has had in its initial phase. The centre received AU$6,000 from CEDAC Australia and our partners Victoria League for Commonwealth and Amicus Global, funds were used to purchase sewing machines and establish the project.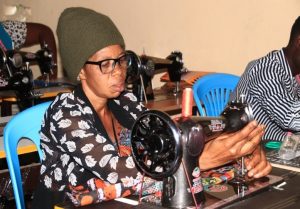 Interest in the project was high, with 300 applicants for the initial 30 spots. After interviews and a selection process was conducted, we have our first class. We will run three classes a year and graduate around 90 people in the first year, we envision this project lasting for many years yet.
The sewing school is taking small contributions from students in order to cover the three month running cost of AU$17 and are expecting to work together with UNHCR. The peak refugee body will provide the material for face masks to be manufactured and pay labour costs for each mask. These masks are for refugees in Nakivale. While the trainees and trainer continue to make clothes which are sold within the area as a means of generating income for themselves and the community.
For a copy of the latest report, please email info@cedac.org.au.