CEDAC Promoting the Health of Participants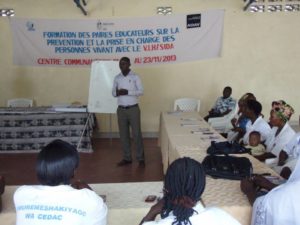 We believe that the health of the individual is intrinsically liked to that of the community. If the individuals that make up the community are given the right tools, services and education to improve their health, then the community will benefit. Projects consist of community wide health initiatives, such as HIV and gender-based violence awareness to assistance of individuals in need. CEDAC is promoting better understanding of health issue to the community while assisting the individuals to improve their lives.
A Brief History
CEDAC has a long history of working with those affected by violence and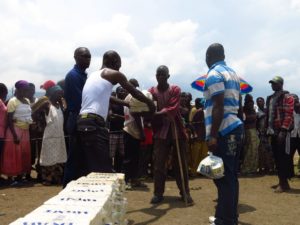 war. Sadly, this violence and war has destabilised communities and their access to health services. CEDAC Burundi is working to help alleviate these concerns at both the community and individual level. For instance, we have held HIV/AIDS awareness programs through to recent projects on the economic reintegration of youth at risk which focused on gender-based violence. CEDAC supports victims of conflict and natural disaster alike with the distribution of basic needs at crisis centres. These products and services, which we take for granted, bring dignity to people and often make the difference between life and death.
Getting to know the other beneficiaries of a project to strengthening community resilience through the promotion of employment for youth at risk.

This program includes a section on raising awareness of gender-based violence.

The participants of the project.