Australia
CEDAC in Australia has worked to mobilise the diaspora community to contribute funds and much needed supplies back to Burundi in times of need.
2019
AMICUS Dinner
On Thursday, 25th July 2019, Eric and Joel were invited to a dinner hosted by AMICUS Global Australia. Amicus Global is a socio-cultural organisation based in Adelaide, South Australia, dedicated to the advancement of inter-culturalism. They are support of the Commonwealth of Nations, various global humanitarian organisations, and patronage of emerging visual and performing artists.
The dinner was an opportunity for CEDAC to connect with different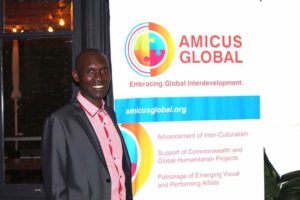 personalities involved in different sectors in Australia. It was also an opportunity to present our long-term vision in terms of our humanitarian work in Australia and Africa. Participants were impressed by our vision, particularly the of bee keeping project in Burundi.
We thank you again for the invitation AMICUS Global Adelaide and we look forward to a long collaboration.
2017
In March of 2017, due to heavy rain which caused flooding and forced hundreds of people to seek shelter as internally displaced people (IDPs). Unfortunately, at an IDP camp in Bubanza province there was a shortage of food stuffs and people were suffering from malnutrition. The diaspora community here in Adelaide, South Australia managed to raise enough money to contribute 10 kilos of rice to 150 of the worst affected people in the camp.