Armed Violence Reduction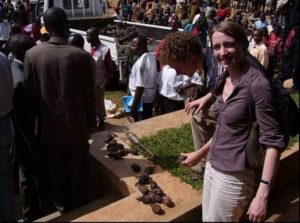 CEDAC has a long history of supporting arms reduction in Burundi and advocating for their abolition globally. The promotion of peace building and armed violence reduction in affected countries is one of our key priorities.
CEDAC promotes armed violence reduction in Burundi by creating awareness of the issue. We support voluntary disarmament with the help of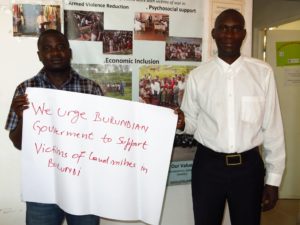 US department of State, United Nations Development Program (UNDP) Burundi, and Action On Armed Violence among many others. Internationally, Eric Niragira, the president and co-founder of CEDAC, is very active in promoting the eradication of weapons.
Recognition for Work in Disarmament
In fact, both CEDAC and Eric Niragira have been nominated and received a number of awards in this field.
2014: Eric was nominated by Control Arms Coalition as one of 50 influential people on arms trade treaty.
2013: Eric was Nominated by Action On Armed Violence as one of 100 influential people on armed violence reduction.
2010: Honouree of the Niarchos Prize. Which honours individuals and organisations that promote resilience through outstanding contributions to peace, reconciliation and recovery in conflict-affected societies. Awardees come from all walks of life and all corners of the globe.