CEDAC Fighting for Rights
At CEDAC we fight for the rights of not only those affected by conflict, but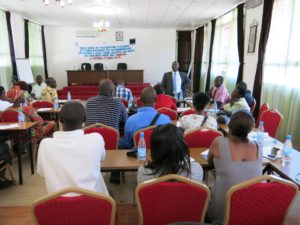 also the wider community. This can involve campaigning the government to adhere to the rights of the citizens. For instance, in 2014, in conjunction with Action on Armed Violence (AOAV), we campaigned for the ratification of the United Nations Convention on the Rights of Persons with Disabilities (CRPD) by the Burundian government. Burundi ratified both the convention and the optional protocols on 22 May 2014.
The project took women who live with disability and gave them the support mechanisms to advocate for change. Until this point there was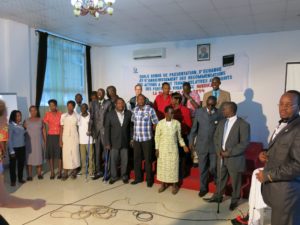 little protection for people living with disability in Burundi and they faced widespread discrimination. We designed the project to promote societal change by raising awareness of disabled rights and promoting legal protection. The project also assisted those living with disability to address the mental health issues, stigma and loneliness that are often associated with it.
The project included a peer-to-peer support element to assist women who live with disability caused by conflict. This peer-to-peer work builds a support network by creating and deepening bonds between the participants through the advocacy work. By doing this the advocacy projects work on the macro and micro level, the project promotes society-wide change while helping individuals.
As part of this project, CEDAC and AOAV had a song writing competition. The winner was able to have a song professionally produced in a recording studio. The orchestra for hope and light won the prize and recorded a song to raise awareness about living with disability. A successful project as it achieved the ratification of the CRPD and raised awareness of disability discrimination in Burundi.
The winners of the recording session

Recording

And more recording